At Maven Biztech, we use marketing conversation strategies to build a strong and efficient sales pipeline of prospective customers for our clients.
We aim to get a complete understanding of your product/service offerings and work together on identifying the key verticals and qualifiers for lead generation targeting. We work with you to achieve your objectives and in the field, we carry out interactions in a way that enhances your B2B reputation.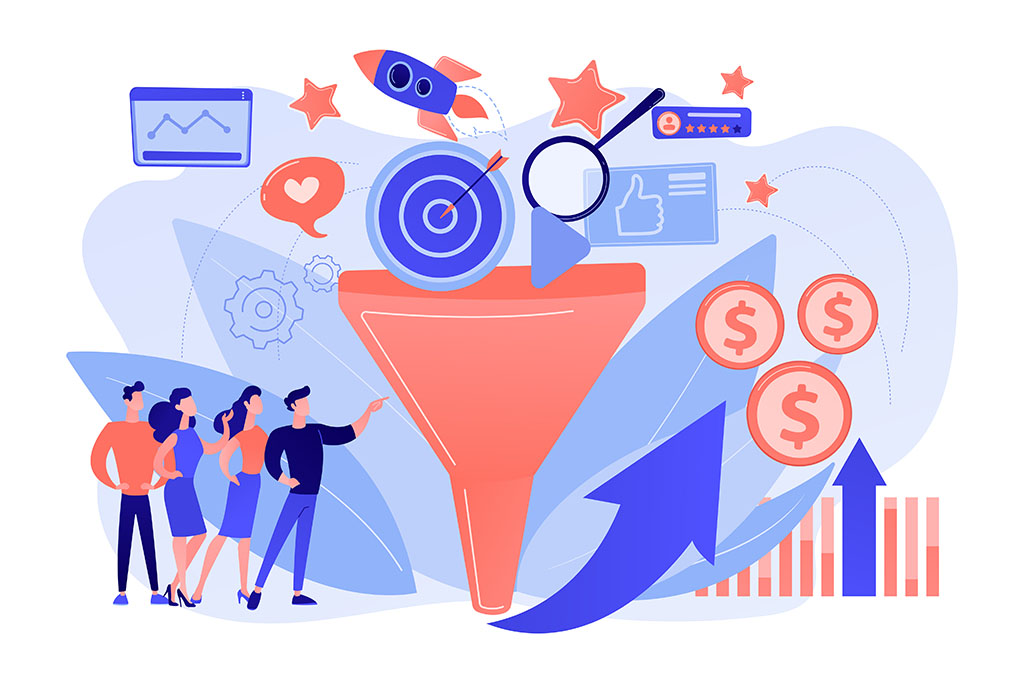 Customized Demand Generation Strategies
We at Maven Biztech understand that every business is unique, which is why we tailor our demand generation strategies to meet your specific needs and goals. Whether you're targeting a specific market segment, launching a new product, or needing to increase brand awareness, we can help.
Comprehensive Lead Generation: Our demand generation services aren't just about increasing website traffic or generating leads, but rather we focus on generating high-quality leads that are more likely to convert into customers. We use a combination of tactics such as content marketing, email marketing, and more to attract and engage your target audience.
Data-Driven Approach : We don't rely on guesswork or assumptions when it comes to demand generation. Instead, we use data and analytics to make informed decisions about which tactics and strategies are most effective for your business.
Sales Enablement : Our demand generation services don't stop at lead generation. We work with your sales team to ensure they close more deals and drive revenue growth.
Continuous Optimization: We believe that demand generation is an ongoing process, which is why we continuously monitor and optimize our strategies to ensure maximum ROI for your business.
Experienced Team: Our demand generation team is made up of experienced marketers and strategists who have a track record of success in generating leads and driving revenue growth for businesses of all sizes and industries.
Measurable Results: We don't just promise results. We deliver them. We provide regular reporting and analysis to demonstrate the impact of our demand generation strategies on your business, including metrics such as website traffic, lead generation, conversion rates, and revenue growth.
Its important for a company to invest in opportunities which can reap the highest ROI, making Account Based Marketing of the utmost importance. We offer personalized propositions to drive interest and engagement from specific Industry or an organization
BENEFITS
Today's empowered customers expect the interactions they have with your sales and marketing teams to be highly personalized and relevant—which can make striking up valuable conversations with prospects challenging. Account-based marketing (ABM) isn't a new topic, but today it's catching fire like never before. This explosion in popularity is due to parallel economic and technological trends that have made account-based marketing an essential strategy for B2B marketers
FEATURES
• Maven Biztech helps you identify your target organization's personas and the insights that are relevant to accelerate your Sales Strategy.
• You have the power to align content to the key attributes of the accounts, personas and key insights you identified.
• We focus on consistent, concise and engaging interactions with senior-level executives. Track as soon as you start. 
Know your future customers better. Whether their BUDGET is approved? Do they have AUTHORITY to implement your service? Do their NEED fits your? When is the TIME they are looking out for you? Sales Qualified leads helps you predetermine your customer and close deals effectively.
BENEFITS
Sales Qualified leads have always been at it's peak of delivering ROI through lead generation programs. Your sales team need information such as Budget, Authority, Need and Time frame to judge if an inquiry is really a lead and should therefore be followed up. Not only does it simplify the process to follow it also identifies the current need in the Market for your solutions.
FEATURES
• At Maven Biztech, we help you know whether the prospect's Budget is approved to implement your services.
• You connect with Final decision makers this helps close the deal quickly
• Understand how exactly your solutions is the best- fit for their problems
• Not every buyer is willing to buy as you sell, Sales Qualified Leads help you identify an early opportunity, so now you know where to focusn be pumped into to the CRM as soon as they become qualified. Give an actual time if possible (e.g. 4 hours)
At Maven Biztech we work closely to understand your aim and deliver leads to pump your sales team. We bring you Decision Makers or Influencers reference to your services & products who are out in market looking to evaluate their current options.
BENEFITS
While this activity serve a number of purposes —establishing thought leadership, expanding brand awareness, improving customer retention— lead generation remains the top goal. You can prioritize the good leads over the bad, assign points to potential prospects, target the attributes most often associated with serious customers, and more easily identify which people to further invest time and resources in. To maximize the odds that will happen, we design perfect HQL's lead generation program
FEATURES
• Accurate contact information – Information that sales absolutely need to have in order to sell
• Demographic qualifiers. Optimized filters to ensure that the lead fits your target buyer profile
• Behavioral qualifiers – Lead's activities that show buying intent
• Process: All Highly Qualified leads can be pumped into to the CRM as soon as they become qualified. Give an actual time if possible (e.g. 4 hours)